On Nov 4, we will have individual meetings on zoom. Please sign up for a time in the sheet you'll find in folder week 10. Prepare the following:

Field School Documentation
Create a letter-size research document with ten images of your field trip and a written reflection (one paragraph) on how the experience informs your research and next steps. Upload as PDF to week 9 "Field School Observations."

Designing Programs
Please take a look at the comments that I added to your instructions/program. Then, enact your instructions and bring the documentation to our meeting. Feel free to refine instructions one more time after you test them.

Archive Prototype
Update your prototype and bring 7 visuals with captions to our meeting.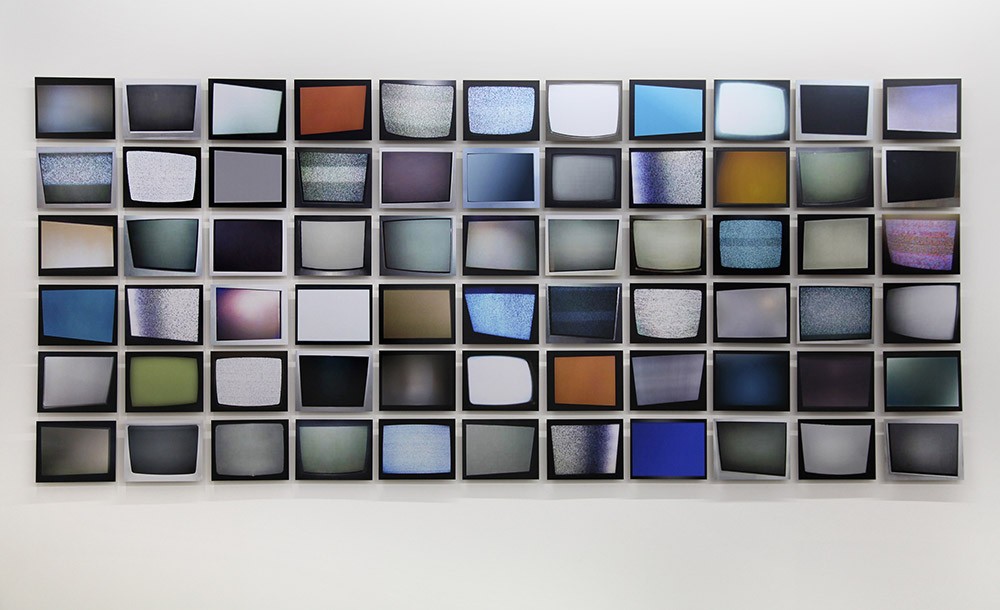 Penelope Umbrico
Signals Still, 2011 – ongoing
Signals Still, are images of the screens of TVs for sale on Craigslist. As the substrate on which one sees the image, the screen both sifts and registers the result of the sift.
Read more